Want to learn more about Quakers?
Visit




Quaker Quest


London Quakers


Map of London
Quaker meetings


Quakers in Britain
South London Area Quaker Meeting
(formerly Purley & Sutton AQM)

South London AQM forms part of the Religious Society of Friends (Quakers) in Britain. It consists of five neighbouring Quaker meetings in Central South London and North Surrey, namely Croydon, Epsom, Purley, Streatham & Brixton, and Sutton. All hold a meeting for worship every Sunday morning. They're open to everyone and you're welcome to take part without prior notice. Most have special arrangements for children. For more details, click on the picture of your nearest meeting.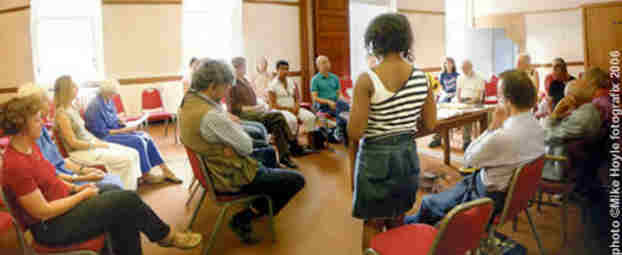 Take heed, dear Friends, to the promptings of love and truth in your hearts. Trust them as the leadings of God whose Light shows us our darkness and brings us to new life.
Advices & Queries, No. 1
Validated html/css RWH 2015 Aug 25

Other South London Quaker pages





Newsletter


Members area