Streatham & Brixton is one of five local Quaker meetings in the South London area. We meet together in silent worship every Sunday from 10.30 to 11.30 am. You are welcome to join us without prior notice, regardless of personal belief or nominal religion. We also provide suitable activities for children [HOW OFTEN?]
Our meeting house is situated at Redlands Way, Roupell Park Estate, Brixton Hill, London, SW2 3LU . All our rooms are devoid of any religious symbols and are available for hire.
If you would like to know more about our meeting see our entries on the national and regional websites.
To contact, please email us, or telephone [NUMBER?]. For room hire please contact [DETAILS?] Here are some photographs of rooms available:
If you would like to know more about faith and practice in the Religious Society of Friends in Britain please see Quakers in Britain.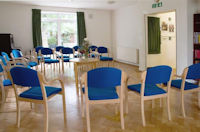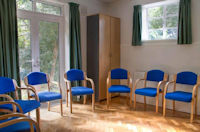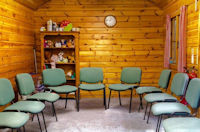 Photography by Geoff Watts
---